ebiz-consult GmbH & Co. KG
Wir entwickeln seit über 20 Jahren Web & E-Commerce Anwendungen
The ebiz-consult GmbH & Co. KG was founded in 2003 in Egelsbach / Frankfurt am Main and sees itself as an internet agency that offers services around the conception, creation and realization of internet projects.
63329 Egelsbach
Germany
+49 (0) 6103 44096 50
+49 (0) 6103 44096 51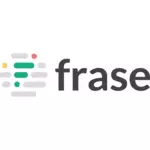 Frase Inc
Frase AI hilft Ihnen, hochwertige SEO-Inhalte in Minuten statt in Stunden zu recherchieren
With Frase SEO-Text you can have your content and SEO texts created completely automatically via our AI. Frase AI helps you research, write and optimize high-quality SEO content in minutes instead of hours.
MA 02108 Boston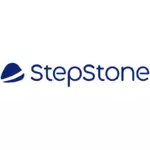 StepStone
Finde den richtigen Job
The Stepstone job board is an online job board where people can post jobs and employers can post job openings.
40219 Düsseldorf
Germany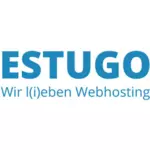 estugo
Maßstäbe im Shophosting seit über 15 Jahren
Whether private customer or company: We have packed comprehensive service packages into affordable rates for our customers and also install the software of your choice for you free of charge - such as WordPress, Gambio, Joomla or Shopware.
17489 Greifswald
Germany
03834 5139-52

creation of websites and digital marketing
75018 Paris
France
Webtronix Media GmbH
Gestartet als Webdesign Agentur entwickeln wir nun seit mehr als 20 Jahren Webseiten, Online-Shops u
63452 Hanau
Germany
48149 Münster
Germany
byte5 GmbH
WE ARE ALL digital pioneers
As DIGITAL PIONEERS we rely on innovative solutions, technologies and methods to lead complex web projects to success in a smart way.
60314 Frankfurt am Main
Germany
What is a full service internet agency?
A full-service internet agency is a company that offers a wide range of services related to the creation, management, and marketing of websites and other online platforms. These services may include web design and development, search engine optimization (SEO), content creation and management, social media marketing, and online advertising. The goal of a full-service internet agency is to help businesses establish and maintain a strong online presence, and to support them in achieving their online marketing and sales goals. Some examples of full-service internet agencies include Digital Shift, Blue Fountain Media, and WebFX.
What are the main characteristics of an Internet agency?
The main characteristics of an internet agency are:
They offer a range of services related to the creation and management of websites and other online platforms.
They help businesses establish and maintain a strong online presence.
They support businesses in achieving their online marketing and sales goals.
They are experts in the latest technologies and trends in the field of online marketing and web development.
They work closely with clients to understand their needs and goals, and to develop customized solutions that meet those needs.
They have a team of skilled professionals, including web designers, developers, content creators, and online marketing specialists.
They are able to adapt to the changing needs of clients and the constantly evolving online landscape.
In addition to the main characteristics mentioned above, there may be other features of an internet agency that set it apart from other companies in the field. For example, an internet agency may offer specialized services, such as e-commerce development, mobile app development, or video production. They may also have a particular focus on certain industries, such as healthcare, finance, or retail. Additionally, an internet agency may have a reputation for excellent customer service, or for consistently delivering high-quality work. Ultimately, the specific features of an internet agency will depend on the individual company and its unique offerings.
While there were more than 36,000 Internet agencies in Germany in 2009, this number fell to around 23,800 by 2020.

source statista
Number of employees of an Internet agency
The average number of employees is for an internet agency, as the size of such companies can vary greatly. Some internet agencies may have only a few employees, while others may have hundreds or even thousands. The number of employees at an internet agency depends on a range of factors, including the age and size of the company, the scope of its services, and the number of clients it serves.
Internet agencies often use freelancers
Internet agencies may use freelancers to help with certain tasks or projects. Freelancers are independent contractors who work on a project-by-project basis, rather than being full-time employees of a company. Using freelancers can be a cost-effective way for an internet agency to access specialized skills or expertise on an as-needed basis. It can also allow the agency to scale up or down quickly to meet changing demands. However, working with freelancers can also come with challenges, such as managing communication and deadlines, and ensuring that the quality of the work meets the agency's standards.