Web designer, web programmer, graphic designer, hoster, service provider
Freelancers and IT service providers for your projects
Professional web agencies and service providers will be happy to assist you with your online project.
Outsourcing
Offshore und Nearshore Outsourcing of IT projects
Local providers
Find the right internet agency in your area
Save money and time
Work with professionals and save your nerves and wallet
Place orders precisely
Professional agency will implement your requirements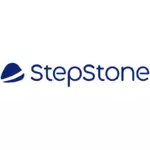 StepStone
Finde den richtigen Job
The Stepstone job board is an online job board where people can post jobs and employers can post job openings.
40219 Düsseldorf
Germany

Eine Online-Jobbörse ist eine Website oder App, die Arbeitgeber und Arbeitnehmer zusammenbringt. Die Stellen, die auf einer Online-Jobbörse ausgeschrieben werden, sind in der Regel in verschiedene Kategorien eingeteilt, je nach Art der Stelle. Oftmals können auch Lebensläufe eingetragen werden, aus denen die Arbeitgeber auswählen können.
Ein Headhunter ist ein Personalvermittler, der nach Kandidaten für bestimmte Positionen in einem Unternehmen sucht. Genauer gesagt ist ein Headhunter eine Person, die mit oder für einen Arbeitgeber arbeitet, um geeignete Kandidaten für bestimmte Positionen in einem Unternehmen zu finden. Headhunter werden oft von Unternehmen beauftragt, um Mitarbeiter für ihre Firma zu finden, aber sie können auch von Bewerbern beauftragt werden, um nach Stellen zu suchen.