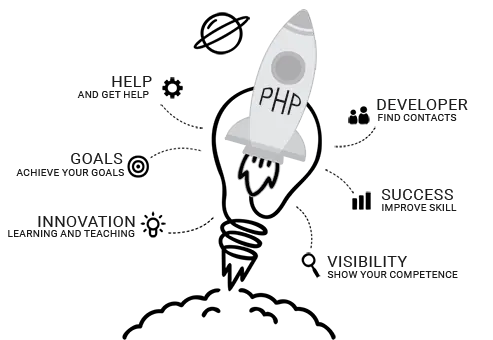 <?php-resource.de
Your point of contact for PHP ?>
Here you can find PHP scripts, internet agencies as well as PHP freelancers and much more
Interesting facts from the Internet & PHP world
PHP Tutorials & News for PHP Developers
PHP scripts for your website
PHP scripts, services and development tools
Here you will find everything for your web project. From AI tools for writing your SEO texts to web hosting offers and service offers from experienced PHP developers from all over the world.
If you have a suitable offer, PHP script or service yourself, then submit your PHP Script and share it with our PHP community
Our PHP scripts
Submit PHP Script
PHP Resource - The PHP site not only for PHP developers
You are looking for web developers, PHP freelancers or a professional internet agency?
Or do you just want to learn PHP?
learn more...
Here you can find the right partner for your online project
Full service internet & SEO agencies, PHP freelancers
Our partners help you to create a website with one of the popular CMS systems such as WordPress or even to set up an online store.
PHP programming work is done for you by professional Internet agencies or professional PHP hobby developers. Look around and ask our partners without obligation.
Search agency
learn more
Our IT job market for PHP and web developers
Current IT job postings and project announcements
PHP job offers and project postings from well-known companies can be found on our job market for web workers and PHP developers.
Are you looking for a PHP developer yourself or do you want to assign a project? Then register and post your advertisement now.
Job and project posting
learn more