Receive free and non-binding quotes from professional developers and designers for your projects.
Find the right partner for your next online project
On php-resource.de we offer you a fast and efficient way to get offers from professional developers and designers. With our sophisticated project tendering, you will receive exactly the offers that meet your requirements without having to search the internet for a long time. We draw on our network of qualified service providers and provide you with offers from experts with whom you can communicate quickly and easily.
And the best thing about it is that you not only save time but also money!
Choose your project:
Create a website or online shop
Create a complete e.g. website or an online shop ...
Find programmers for your development project
Creating a new application or making adjustments to an existing software ...
Maintenance and care of existing web pages
e.g. care and maintenance of an existing Wordpress installation or online shops ...
This is how our project tender exchange works
You don't have to be logged in to get the best offers!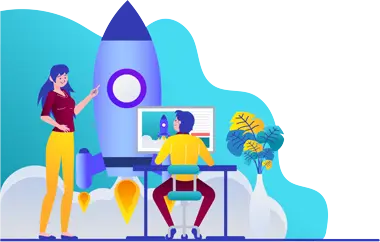 Select the project type that best suits your project
Answer all questions about your project
Done! You will now be sent suitable offers free of charge