Web designer, web programmer, graphic designer, hoster, service provider
Freelancers and IT service providers for your projects
Professional web agencies and service providers will be happy to assist you with your online project.
Outsourcing
Offshore und Nearshore Outsourcing of IT projects
Local providers
Find the right internet agency in your area
Save money and time
Work with professionals and save your nerves and wallet
Place orders precisely
Professional agency will implement your requirements
ebiz-consult GmbH & Co. KG
Wir entwickeln seit über 20 Jahren Web & E-Commerce Anwendungen
The ebiz-consult GmbH & Co. KG was founded in 2003 in Egelsbach / Frankfurt am Main and sees itself as an internet agency that offers services around the conception, creation and realization of internet projects.
63329 Egelsbach
Germany
+49 (0) 6103 44096 50
+49 (0) 6103 44096 51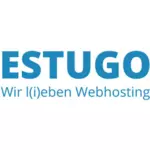 estugo
Maßstäbe im Shophosting seit über 15 Jahren
Whether private customer or company: We have packed comprehensive service packages into affordable rates for our customers and also install the software of your choice for you free of charge - such as WordPress, Gambio, Joomla or Shopware.
17489 Greifswald
Germany
03834 5139-52

Modern hosting companies offer a whole range of services
A web host is a company that provides the hardware and software required to operate websites, online stores and other online portals. In addition, numerous other services are often offered.
This includes
Managed-, Root- and V-Server
Web packages for online stores, wordpress sites or other online sites
Domain ordering options
Cloudservices
Web building kits for online stores or websites
SSL certificates
E-Mail Postfächer
Large providers are usually rather inflexible when it comes to individual wishes. Small hosting providers often offer a more individual service and can respond faster and better to customer requests.
What is a V-Server?
A V-Server is a virtual server (or server farm) hosted on one or more physical servers. V servers are typically used to host web applications, such as an online store. Why use a V-Server? One reason for using a V-Server is to reduce the load on your physical servers. For example, if you have a website that has a lot of traffic, you can distribute it among several physical servers and make sure they don't all get overloaded.
What do you mean by cloud services ?
The term cloud computing has been around for quite some time. But it is only recently that the concept has gained momentum. The reason why cloud computing is becoming more and more popular is because of the many advantages it offers. One of the most important benefits is that the cost of the service is shared by multiple users. Another important advantage of cloud computing is that companies can access their data and applications anytime, anywhere, without having to worry about technology.
Why should a website have an SSL certificate?
SSL certificates are used to secure communication between a web browser and a server as data is transmitted in an encrypted manner. The certificate is used to verify that the server you are communicating with is legitimate. This verification is necessary because some servers are malicious and behave differently than they should or try to steal your data. To communicate securely with a server, the client (browser) and server must first exchange information. To do this, the client sends an encrypted message to the server. The server then decrypts this message using a secret key.
What is a managed server?
A managed server is the perfect solution for those who want to take full control of their IT infrastructure without having the technical knowledge. A managed server is usually a server that is designed to be easy to manage and meet all your IT needs. This can include everything from email hosting and domain registration to web hosting and file storage. Managed servers are completely managed by the respective provider.