Web designer, web programmer, graphic designer, hoster, service provider
Freelancers and IT service providers for your projects
Professional web agencies and service providers will be happy to assist you with your online project.
Outsourcing
Offshore und Nearshore Outsourcing of IT projects
Local providers
Find the right internet agency in your area
Save money and time
Work with professionals and save your nerves and wallet
Place orders precisely
Professional agency will implement your requirements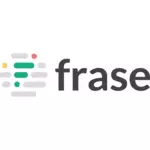 Frase Inc
Frase AI hilft Ihnen, hochwertige SEO-Inhalte in Minuten statt in Stunden zu recherchieren
With Frase SEO-Text you can have your content and SEO texts created completely automatically via our AI. Frase AI helps you research, write and optimize high-quality SEO content in minutes instead of hours.
MA 02108 Boston


creation of websites and digital marketing
75018 Paris
France
Professional copywriting
A copywriter is responsible for creating original, compelling content for a company's website or other marketing materials. They may work with a team of other professionals to develop a cohesive marketing strategy, and they may also be responsible for creating the actual content on a company's website.