phpFox 4.8.11 released
phpFox, a professional Facebook clone script has been released in version 4.8.11
2022-11-16 00:00:00 2022-11-16 00:00:00 PhpFox
The time has come, our new version of the popular Facebook clone script phpFox has been released in version 4.8.11.
In our new version we have developed some features and updates that will significantly improve the overall experience of your users.
One of the most important new features in this update is the ability to add more languages for the page title. This will significantly improve the SEO of your social network. Furthermore, the image upload for large-sized photos when uploading to the activity feed has been improved.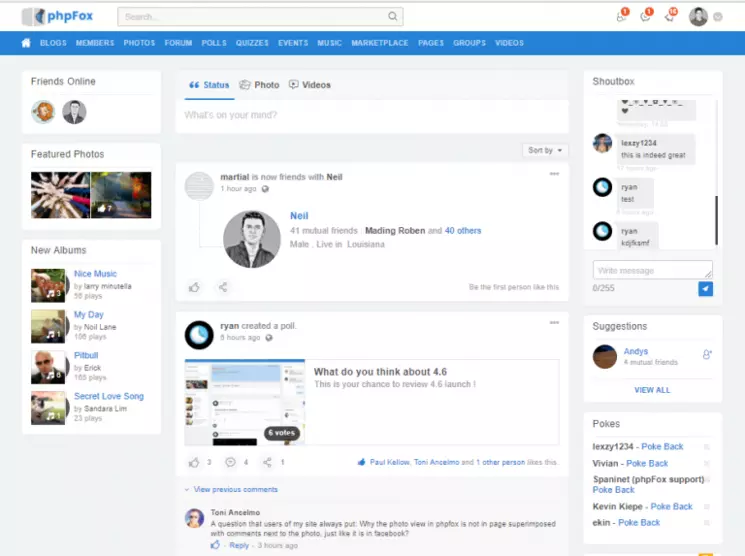 Other improvements
Some other improvements in web version 4.8.11 include:
Notifying users when they are promoted to a new user group
Updating users' language to the default language when their current language is deleted
Improved API response handling from phpFox Store in AdminCP
On the Recently Active page: the administrator can set the number of people to display in this block
Support for showing friend suggestions when users use the mention (@) function in the feed or comment
On the photo albums page: support for the "Introduce album" action in the bulk actions
About phpFox
phpFox is an open source Facebook clone script that leaves nothing to be desired. The software is suitable for companies, organization or start-up that want to create a social network for your interest group. phpFox can help you with its many built-in features.
Links to article
Author

Ratings